Alexis Sandler, an attorney with two decades of experience handling complex and diverse legal matters for a broad range of clients, including in the arts and entertainment and non-profit fields, has been named vice president and general counsel for Pace University.
In making the announcement, Pace President Marvin Krislov cited her background working on an array of legal matters; her experience at The Museum of Modern Art and Fox Entertainment Group; and her understanding of the university's core mission as reasons that she is the right fit for Pace.
Image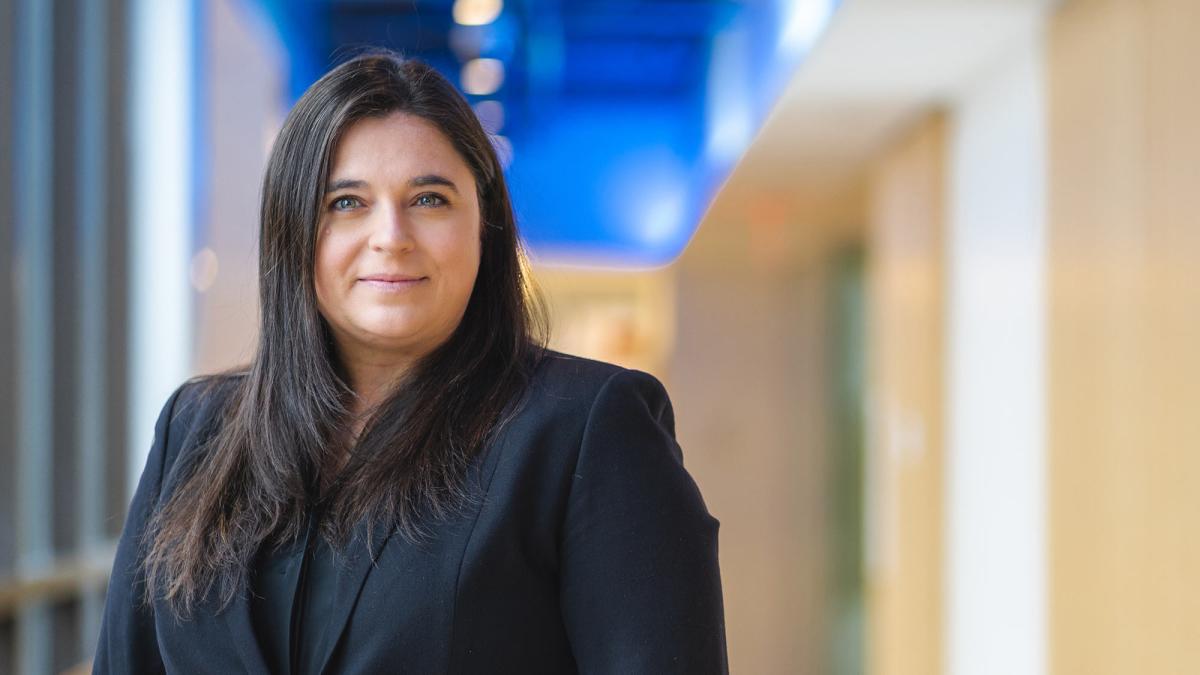 Sandler succeeds Steven Brodsky, who retired after serving 39 distinguished years with the university, including 24 years as university counsel. In her role, Sandler will be a key member of the president's leadership team, and as leader of the Office of University Counsel, will manage all legal matters pertaining to Pace University and its campuses in New York City, Pleasantville, and White Plains.
"Alexis Sandler is a seasoned professional and accomplished attorney who understands our core mission and philosophy of creating opportunities for a diverse student body," said President Krislov. "We are pleased to bring her expertise to Pace, and we are grateful for Steve Brodsky's distinguished tenure of service."
"When you work for a non-profit, particularly as an attorney, it is important to be passionate about the mission," Sandler said. "I was drawn to Pace University's commitment to diversity, including and especially its emphasis on first-generation college students. Pace's values in this space align with my own, and I'm looking forward to being part of the Pace team and helping to further its mission."
Prior to joining Pace, Sandler served for nearly a decade as in-house counsel for The Museum of Modern Art and its contemporary art museum affiliate, MoMA PS1, where she was also Secretary of the Board. Prior to that, Sandler worked as the director of business and legal affairs for a division of the Fox Entertainment Group and in private practice for two prominent law firms.
She earned her AB from Harvard University and her JD from the UCLA School of Law. She also holds a Master's in Museum Studies from New York University. She is a member of the State Bar of New York and the State Bar of California.
About Pace University
Pace University has a proud history of preparing its diverse student body for a lifetime of professional success as a result of its unique program that combines rigorous academics and real-world experiences. Pace is ranked the #1 private, four-year college in the nation for upward economic mobility by Harvard University's Opportunity Insights, evidence of the transformative education the University provides. From its beginnings as an accounting school in 1906, Pace has grown to three campuses, enrolling 13,000 students in bachelor's, master's, and doctoral programs in more than 150 majors and programs, across a range of disciplines: arts, sciences, business, health care, technology, law, education, and more. The university also has one of the most competitive performing arts programs in the country. Pace has a signature, newly renovated campus in New York City, located in the heart of vibrant Lower Manhattan, next to Wall Street and City Hall, and two campuses in Westchester County, New York: a 200-acre picturesque Pleasantville Campus and the Elisabeth Haub School of Law in White Plains.
https://www.pace.edu/news/pace-university-names-alexis-sandler-vice-president-and-general-counsel