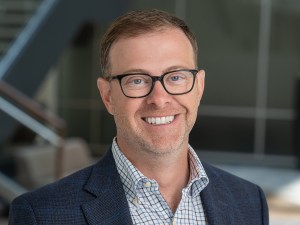 U.K.–based Legal & General Capital has formed a 50-50 partnership with U.S. real estate developer Ancora to create a real estate platform that will develop and acquire life science, R&D and technology properties across the U.S.
Under the partnership, LGC, one of the U.K.'s leading financial services groups, will invest an initial $500 million of seed capital to form a new company, Ancora L&G LLC. Operating under the Ancora name, the business will focus "predominantly within emerging regional markets in the U.S. where early mover advantages are available."
This venture is the first foray into the U.S. for LGC, which currently manages over $1.8 trillion of assets globally.
Ancora will be capitalized by LGC to deliver $4 billion of existing pipeline and planned acquisition and development activity over the next five years. To accelerate scaling the portfolio, LGC is also seeking third-party co-investment partners.
---
READ ALSO: Cross-Border CRE Investment Hits Record High
---
The new venture is founded on the Ancora team's successful track record (more on this below) and on LGC's investing record in the U.K., which includes more than $5 billion currently committed to science and technology development projects at Oxford and Manchester universities.
LGC's activities also include its joint venture with Bruntwood in developing 11 SciTech innovation districts across the U.K., a model that LGC would like to replicate in the U.S.
Under the radar no more
Based in Durham, N.C., Ancora is a privately owned real estate firm founded about two years ago by Josh Parker, Jeff Kingsbury and John Philipchuck, who will now lead Ancora L&G LLC as chairman/CEO, chief connectivity officer and chief investment officer, respectively.
Ancora's Nicole Morrill will be chief real estate officer, and LGC's Kristina St. Charles will be general counsel and Sujee Rajah, also of LGC, will be chief finance officer.
One of Ancora's major projects so far has been Electric Works, in Fort Wayne, Ind., the adaptive reuse of a former General Electric campus as a mixed-use development with more than 500,000 square feet of office space, along with retail space, a primary-care clinic, and a public market and food hall, Parker told Commercial Property Executive.
More typically, however, he explained, Ancora has worked under the radar, with "anchor institutions" such as universities or academic medical centers to develop R&D, lab and related office space.
Parker believes that opportunities are being presented by the democratization of R&D in the U.S. While the big biotech hubs like San Diego, the Bay Area and Boston "will always be what they are," Ancora is looking for the next generation of smaller tech hubs.
R&D "just doesn't all have to be in one place in the U.S.," he said, especially given the potential of remote working that has been shown during the pandemic. Parker cited markets like Durham; Columbus, Ohio; and Salt Lake City as having untapped potential.